Does an Architecture Degree Pay? These Interactive Infographics Have the Answers
Matt Shaw | Architizer
Remember those days in high school of thinking that being an architect meant glamorous commissions and an uninhibited creative license? Remember how all of you relatives said, "Well, we will always need buildings!"? Well, a lot has changed since then, and now being an architect comes with the struggle to find well-paying work and avoid deliriously long hours. But maybe these employment problems aren't as bad as we think.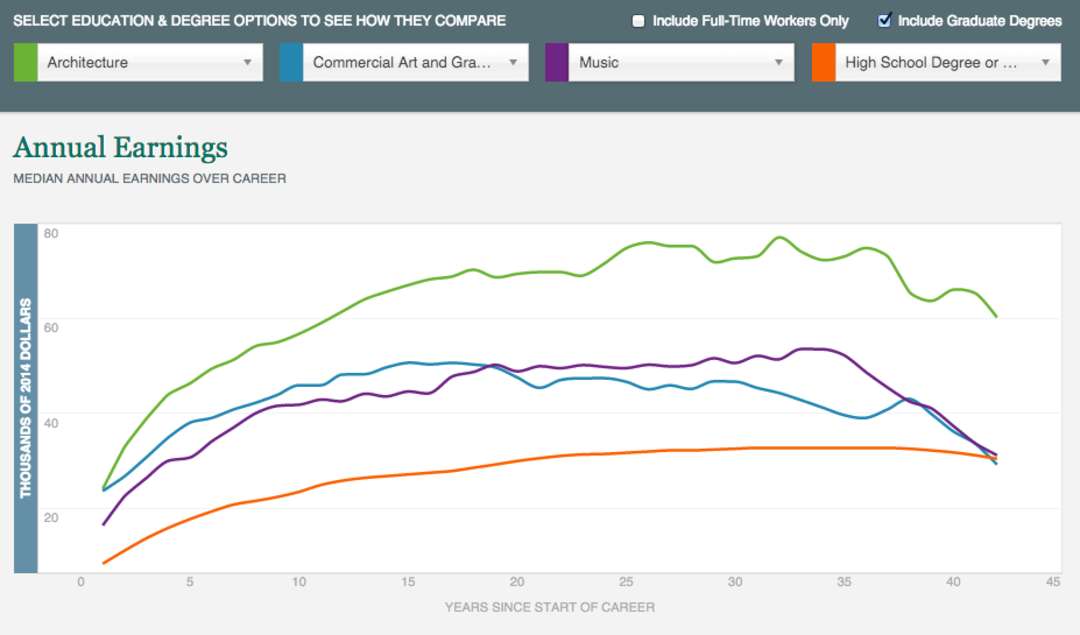 The Brookings Institution's Hamilton Project has created a series of interactive infographics that show the median incomes of graduates from 80 different majors, as well as the lifetime income they can expect. The charts were made using information from the US Census Bureau's American Community Survey, and they show the earning potential of every major in focus. The forecast for architects is actually not so bad.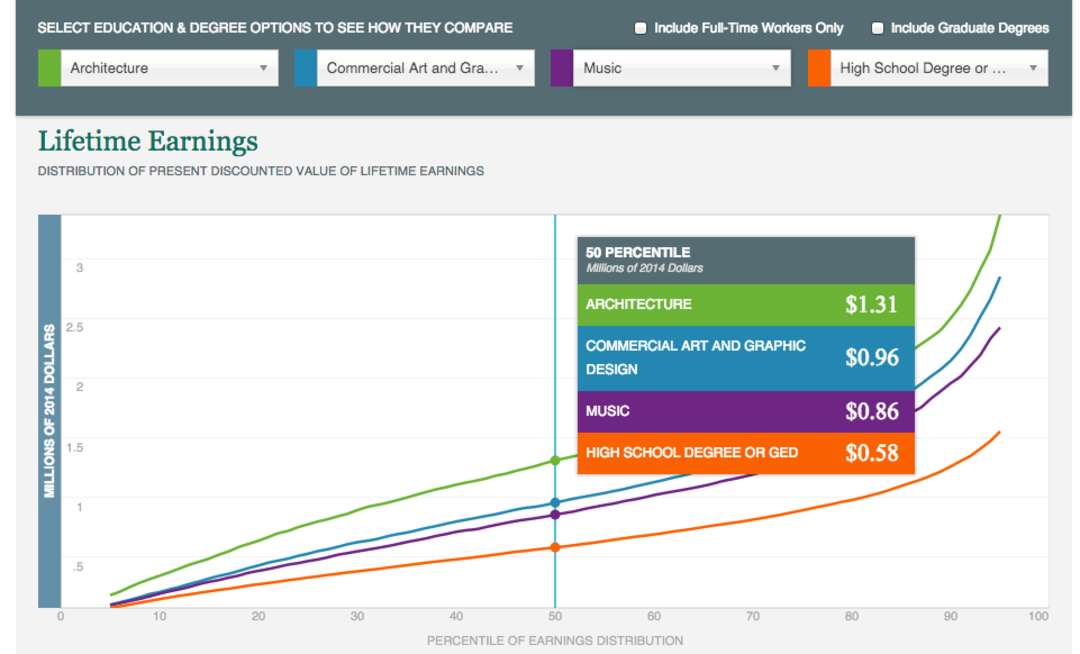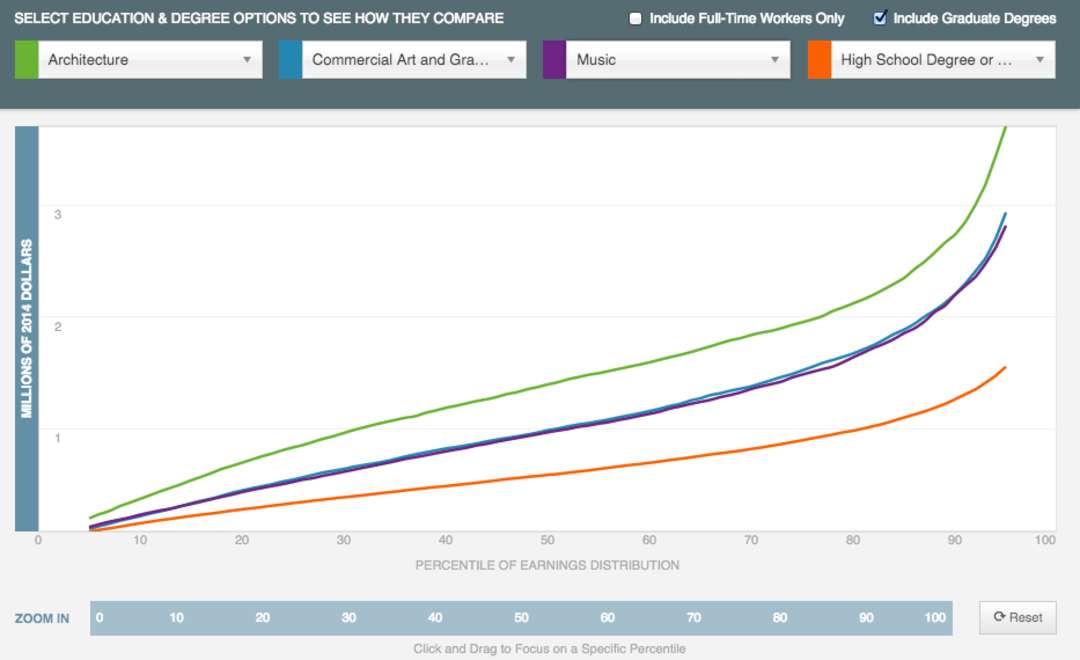 The median lifetime earnings for architecture graduates is lightly above average for all majors, which is encouraging news. Predictably, the degrees netting more cash are business, finance, and engineering majors. The other good news is that compared with the other creative fields such as Commercial Art, Graphic Design, and Music, Architecture does offer much higher yearly salaries and lifetime earnings.
ArchDaily compared architecture with Construction Services and Civil Engineering, revealing that these similar professions make slightly more than architecture over the long run. Lifetime earnings are higher for both, and architecture graduates make just about the median, which isn't as bad as some people make it out to be.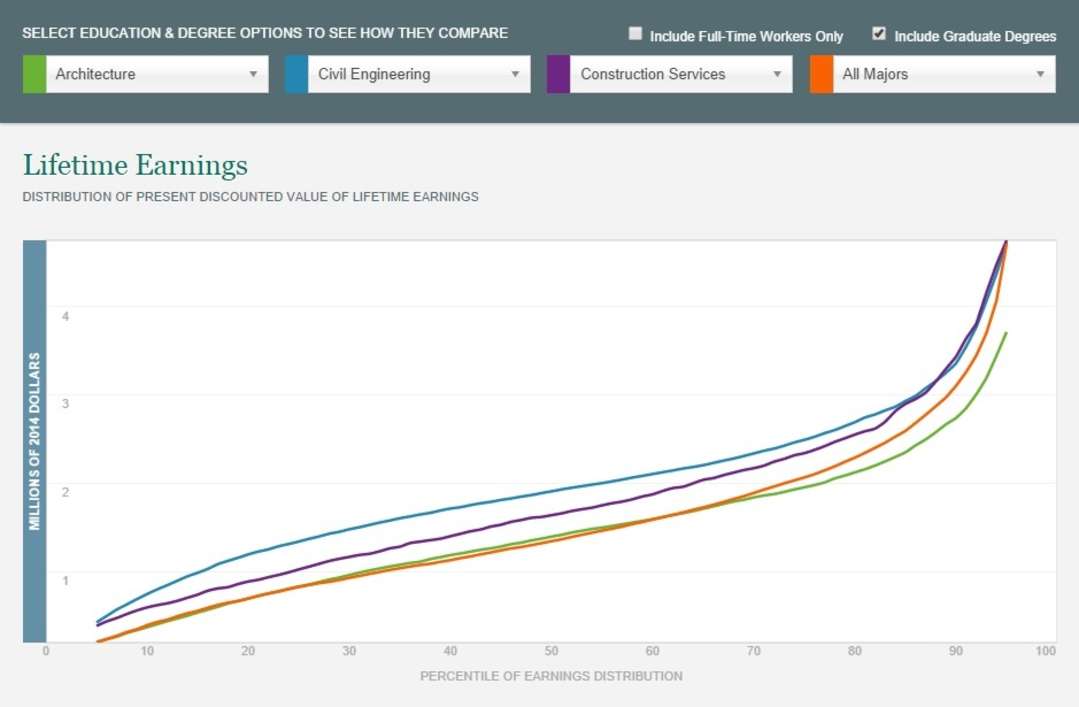 So whether you are trying to choose between architecture and business, architecture and engineering, or architecture and art, these graphs can give you a good comparative analysis of where you will be upon graduation. Obviously, it's hard to discern within these lines who exactly is earning what and doing what kind of work — and the stress and hourly demands are not factored in. But it's a start, and a good one at that.